Yachtservice & Brokerage Sales and Charter S.L 
Gero Brueser and Andreas Korte
Calle de Miguel de Cervantes N°13
07181 Puerto Portals 
Palma de Mallorca Calvia (Baleares) 
C.I.F B-57471054
Tel  : +34 971 677498
Fax : +34 971 675378
E-Mail : info(at)yachtservice-brokerage.com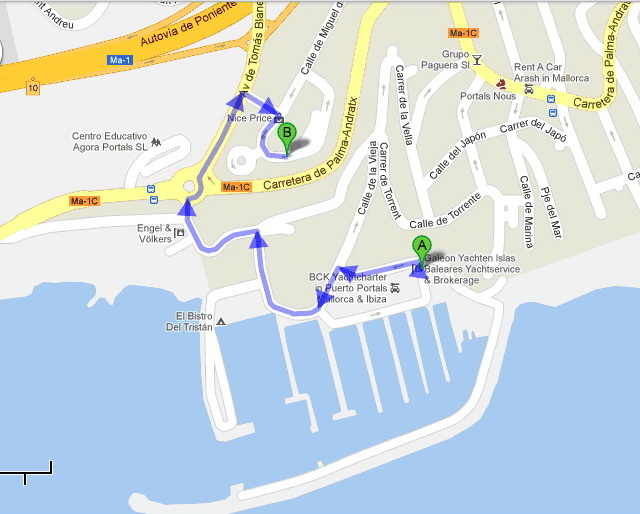 Civil responsibility:
Expressly we take distance to the contents of all linked internetpages with this offer and do not use their contents. For the subject matter of the linked pages the responsibility is expressly of the owners. This is valid without exception for all links on these pages and all other pages and platforms executed by us.
Copyright:
All rights are reserved. All contents of the pages, incl. graphics, animations, videos, copies, photo- and datas are due to the author right and other protecting rights. All contents of the pages cannot be used without our expressive authorisation nor totally neither in parts. Only a written requirement is valid.